Travel Information
Useful information for your fishing adventure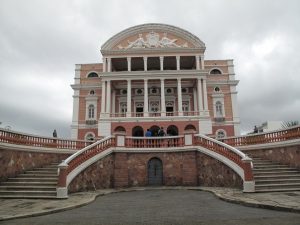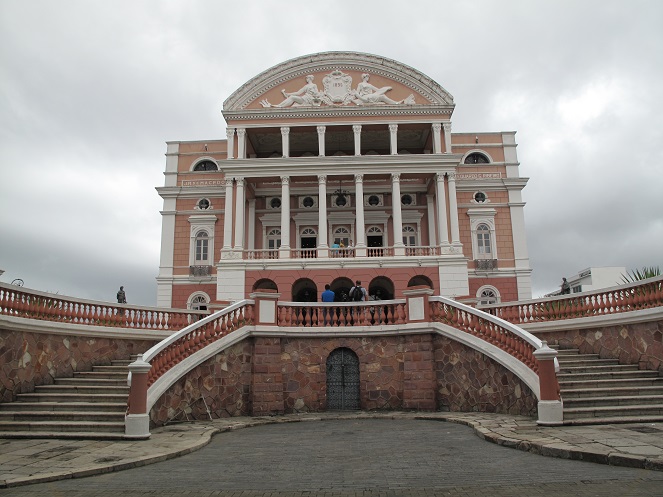 Manaus was founded in 1669 by the Portuguese as a small fishermen's village. Its name is of Indian origin and its literal translation is "Mother of God".
During this time, wealthy plantation owners flocked to Manaus and a "belle epoque" splendor prevailed. Today, the glamour of this period is reflected in the ornate Opera House, which was built in 1892 with distinct European influence, both in style and materials.
Today Manaus is a duty-free zone and a center of ecotourism in the Amazon.
Situated just 3 degrees below the equator and over 1000 miles inland, it is one of the busiest ports in the region where cargo ships distribute their goods throughout the Amazon basin. With the discovery of rubber trees in the area in the 1850's, Manaus flourished for a period of about 20 years, from 1890 – 1910, and was known as "Paris of the Jungle".
Please follow this link to see which services the trip rate includes and which ones it won't, you can also check our Fly-In Floating Cabins. Thank you.
---
Passport and Visa considerations
A valid U.S. passport is required for entrance into all South American countries. Make sure your passport is valid and does not expire before or during the time you will be outside the United States. It takes up to a month to process a new passport, so please plan accordingly.
"As from June 17, 2019, NO TOURIST VISA is required for U.S. citizens to enter Brazil. "
---
Flight Information
Plan to travel to Miami on Thursday, in order to connect with the flight to Manaus. We suggest you arrange your flight to Miami to arrive with enough time to make the connecting flight to Manaus.
On the return trip, connecting flights home should be planned no sooner than 2 hours after arriving in Miami. Most likely, your flights home will not be available until the next morning, in which case you should plan to overnight in Miami.
Our US Agents carefully arrange air travel from home cities to Manaus. Working together with their travel agent partners and directly with the senior sales departments of the major international carriers, they block-off plenty of seats before our fishing season starts, providing efficient schedules and ticketing, and in many cases with prices significantly below published discount fares.
---
Weather
Mid-day temperatures in the Amazon range from 85º – 95ºF. Generally there is some wind and intense sun during the day, so please be mindful of dehydration and overexposure to the sun. At night the temperature drops to 65º – 75ºF. Although you will be fishing in the dry season, there are occasional rain showers (you are in the rain forest).
Don't forget to drink plenty of fluids, even if you do not feel thirsty. Water is best.  Beer and soda can actually dehydrate you (alcohol and caffeine are diuretics), so drink these liquids in moderation until you become acclimated. For safety reasons; we limit the beer to 6 cans per angler, per day.
---
Baggage Packing
There is a strictly-enforced restriction on all our flights as follows:
Up to 12pax Charter flight 45 lbs.
Float-plane flight 30 lbs.
Commercial flight 20 lbs.
"Check-in" luggage must be packed in soft duffle bags with no rigid bottom.
We recommend wearing loose fitting, lightweight, light-colored cottons or synthetics (Tarpon Wear, Patagonia, etc.). Some fabrics allow passage of UV rays, so don't just bring any old shirt – we've seen people severely sunburned right through their clothes!. Long pants and sleeves are best to protect from sunburn.
Beer-can limit: Because of the remoteness of our operations, we have a limit of 45 cans per pax, per week. For safety reasons, we limit the beer to 6 cans per angler, per day, per boat.
Wine bottle limit: for the same reasons quoted, there is a limit of 3 wine bottles per pax, per week.
Important note: All luggage (Carry-on & Check-in) will be weighed at the airport. No over-weight baggage will be allowed on any flight. Any excess baggage may be left in Manaos with our guide. Please do not bring coolers or hard luggage. The camp has daily laundry service, so bringing a lot of clothing is not necessary.
---
Health / Insects
It's a true blessing that the rivers we fish in have a high tannin concentration due to the forest's leaf decay, and do not encourage the growth of insect eggs and larvae. Although we have never had an angler suffering from any tropical illness, there are occasional encounters with bugs. We suggest you contact your doctor regarding his or her recommendations, or you can call the IAMAT (International Association for Medical Assistance to Travelers) at (716) 754.4883.
---
Equipments
Scale (if you are trying for a world record, you should bring a certified scale)
Tape measure
Hook sharpener
Replacement hooks and o-rings
Extra line
Fishing pliers
Pocket knife
Clippers
Reel lubricant
Lure box
Polarized sunglasses
6″ – 8″ steel leaders (for piranha)
40 – 50 lb. Leader material (fly-fishermen)
Optional stripping basket (fly-fishermen)
Optional stripping finger sock (fly-fishermen) or adhesive tape
Personal Items
Passport and photocopy of photo page
Airline tickets
Personal medications
Four long-sleeved tropical shirts
Two tropical-weight pants
Swimsuit or shorts
Sneakers or deck shoes
Casual travel clothes
Fishing hat
Quality lightweight raincoat and pants
Lightweight cotton gloves
Sunscreen
Chapstick
Water resistant bug repellent s/DEET
Small flashlight
Camera and batteries
Waterproof pack or gear bag
Cash for tipping