FAQ (Frequently Asked Questions)
A two-day visit should be enough
Before the rubber boom of the 19th century, Manaus was a small, insignificant town. Today, it is a modern, rapidly growing port city of 1.4 million inhabitants where cargo ships arrive with merchandise and other goods needed throughout the Amazon basin. Commerce is everywhere in modern Manaus, but you are never far from the river no matter where you go. In that regard, one of the top tourist things to do is to take a short boat ride from the city's so-called "floating port" (a destination in its own right) out to the area where the waters of the dark Rio Negro River mix with the sandy-colored water of the Amazon River, referred to in Brazil as the Solimoes River. The sight of these two waters flowing parallel to one another for almost four miles before mixing is one of the world's greatest marine spectacles. Another site you will be intrested in visiting dates back to the rubber boom of the 19th century that brought wealth and culture to what was then a frontier town. A must-see structure is the oddly opulent Amazonas Theater, completed in 1896 and restored in 1929. The structure would be right at home in a major European capital. Other sites you will want to take in are the Palacio Rio Negro (built by a German "Rubber Baron" and now the residence of the Governor of the State of Amazonas) the Municipal Market Adolpho Lisbon, the Forest of Science (an actual tropical forest inside the City Limits of Manaus), the Museum of Natural Science, the Aboriginal Fair (where you can buy items made by Brazilian Indians), and the Fish Market.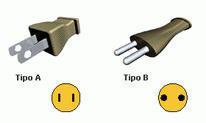 In camp, we provide 110- and 220-volt electricity. You can access the former with traditional American flat-blade plugs. For the latter, you will need to have round-pin plugs. If your devices cannot be operated with either of these plugs, you may need to buy a current conversion kit. Some devices will need a transformer. Advice on what to do (and not do) is engraved or imprinted on most electrical devices. If you are unsure about this, please take your devices to a qualified store in advance.
No, this is not necessary since we only operate inside exclusive fisheries that our guides know quite well. Most of our fisheres are narrow, well-defined rivers. It is impossible for our guides to get lost. Also, we decide each morning where every guide is going, and we set deadline times for their return to camp. Since we are always mobile, we are never far from camp anyway. In the remote chance that something goes wrong, we have procedures in place as regards emergency response.
At the check-in counter in the US, travelers must present the result of a PCR Test performed within 72 hours before check-in. The same is required on departure for the US. Last Season, ending Feb 2021, our guests were able to take their required PCR test at our hotel in Manaus on departure day. We contracted with a private lab to assure prompt processing. The program worked flawlessly for all our clients.
All of our staff is fully vaccinated, and it has been since the beginning of the 2021 season last June. Nonetheless, we are going to continue to implement the elaborate Covid Safety Program we created in October 2020. This program involves housing all clients in stand-alone, air-conditioned floating suites, obligatory mask usage by all staff (including floatplane pilots and guides), social-distance training, service of meals outdoors, special ventilation procedures in floatplanes, and luggage disinfection. Click here for more details on these and other steps we have taken.