EARLY BIRDS: OUR PREFERRED EXCLUSIVE RIVERS ARE BOOKING NOW.
All inclusive 1 week fishing trips in the wild and exotic Amazon river in Brazil.
Starting at U$S 4.990 per angler
"It was a pleasure to share the River Plate camp with a group of great guys. The stories were absolutely as tall as they could get, the camp itself was great, cabins extremely clean, the service was tops, food was probably the best I have seen at any camp"
Thank you for great fishing! Hope to come back to you soon.
Best regards. Managing Director. Royal Safari S. A.
I spent my 21st birthday last January peacock bass fishing in the Amazon with my grandpa, Charlie Reichenau. I couldn't have wished for more. I caught my first 20 pounder the day before my birthday and topped it off with a 21 pounder on my 21st birthday. Trip of my dreams!
Of my seven peacock bass fishing trips with Rod & Gun Resources, this past November's trip was the best ever. Our group of seven fishermen caught well over 2000 fish. Some days I landed over 100 fish. My last day I caught 66 peacock bass … three 15 pounds, a 16 pound,17 pound, 19 pound and 20 pounder. I was back in camp, exhausted, by 2:30 in the afternoon
My group of three returned to Brazil in January 2016 for another week of peacock bass fishing with Rod & Gun Resources. We were scheduled to fish northwest of Manaus, but the water levels were very low. Fortunately for us, J.W. Smith changed our destination about a week before we left and sent us to the upper Matupiri River. We had an amazing week of fishing with most fish caught on big top-water High Rollers. In six days of fishing, the three of us caught 596 peacock bass with 65 over eight pounds. Our biggest fish were four at 14 pounds, two at 16 pounds, and one at 18 pounds.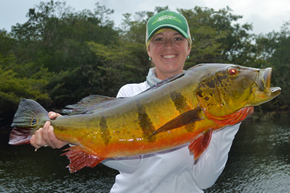 Giant Peacock Bass
World's best Peacock Bass fishing experience in the wild & exotic Amazon River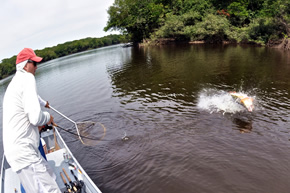 Private Fisheries
Exclusive entry permits to fish in various Indian reserves and government preserves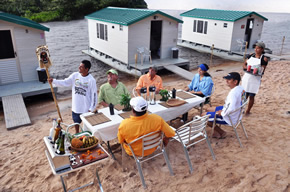 Floating Cabins
River Plate's ultimate solution for optimizing shallow drafting mobility, comfort and luxury
---
Giant Peacock Bass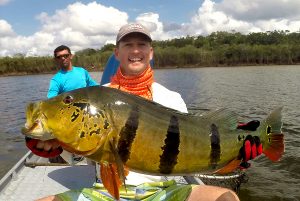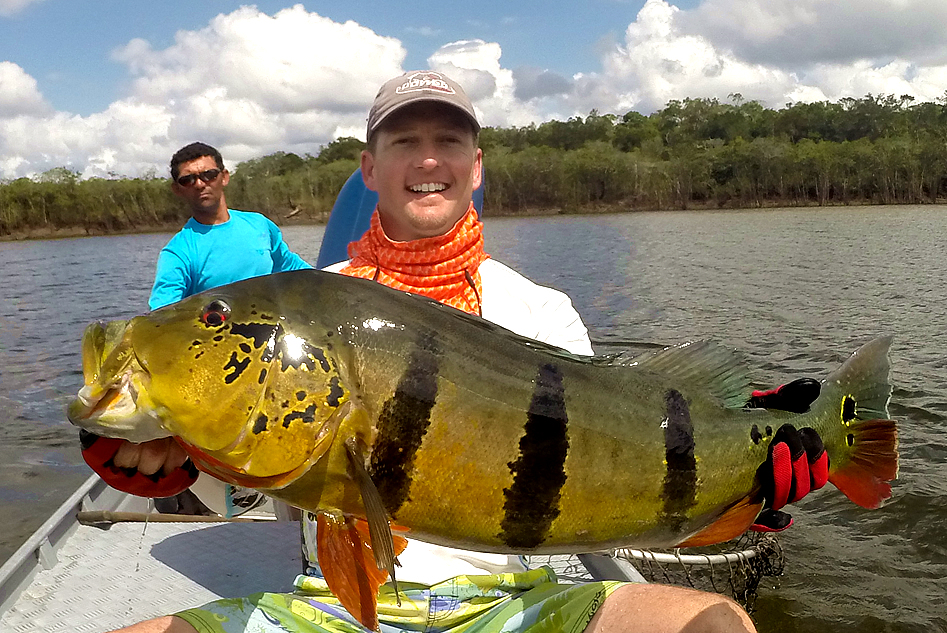 World's best Peacock Bass fishing experience in the wild & exotic Amazon River.
Giant Peacock Bass has become one of the most sought after freshwater fish species in the world. River Plate Anglers has been a pioneer in Giant Peacock Bass fishing in the Amazon river basin for more than 20 years now (both baitcasting and fly fishing). Over the years, our company has continuously evolved in order to provide our guests access to the most exclusive (privately leased) productive fisheries, plus an unprecedented level off services, facilities, comfort and safety.
Peacock bass are pound for pound arguably the most aggressive, hardest fighting fish on Earth. This acrobatic and colorful jungle species readily takes flies, poppers, jigs, and noisy top water lures agressively, and offers unparalleled experiences for the most demanding angler, both for numbers of fish and sizes. It is not uncommon for a peacock bass fisherman to catch and release 20-30 fish per day… as well as payara, bicuda, pacu, redtails and other exotic species.
Pristine, Private Fishing Areas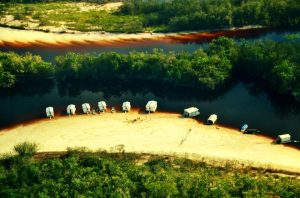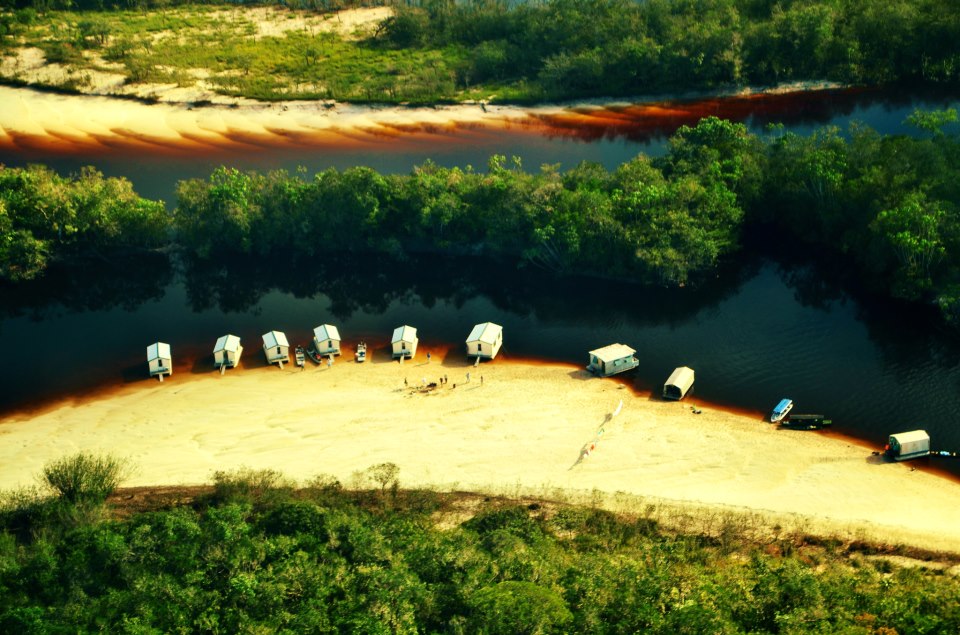 Exclusive entry permits to fish in various Indian reserves and government preserves ensuring the best.
River Plate has led the way in negotiating with Indian tribes and river communities for the exclusive rights to fish pristine waters. Through patient negotiation and fair payment, River Plate has brought enormous value to its Indian partners, while securing for its fishing clients an unprecedented level of fishing quality. No one in the Amazon can match River Plate in the extent and quality of its fishing areas. They couldn't yesterday. They can't today. And they won't be able to tomorrow. The reason's simple: River Plate's long history of fair and respectful treatment of its Indian partners and river communities and their lands and waters has insured its continuing ability to offer the best, most varied, and most extensive peacock bass fishing experiences in the world.
River Plate has been operating fishing tours in the Amazon since 1992. It was the very first operator to legally obtain fishing permits in Indian Reserves. Recently, it has led the way in creating Fishing Agreement Zones where potentially damaging commercial, subsistence, and sport fishing are all under tight control. Fisheries are located in third level tributaries to the Amazon river and, only, operate for 45 days in the South of Manaus fisheries and 60 days in the North of Manaus fisheries. The fisheries in these zones are sure to remain among the best in the Amazon for years to come, providing long-term value to the Indians and river communities while also assuring River Plate clients they won't be wasting time in marginal, over-fished water. On the contrary, clients in Fishing Agreement Zones will be assured that every angler will have two kilometers of pristine water all to themselves per season. A guarantee of low-pressure fishing like this is unprecedented in the Amazon and rare indeed anywhere in the world.
FLY-IN FLOATING CABINS - The "River Train" Concept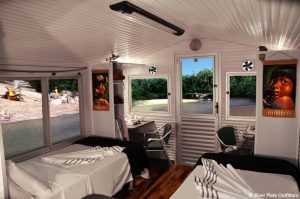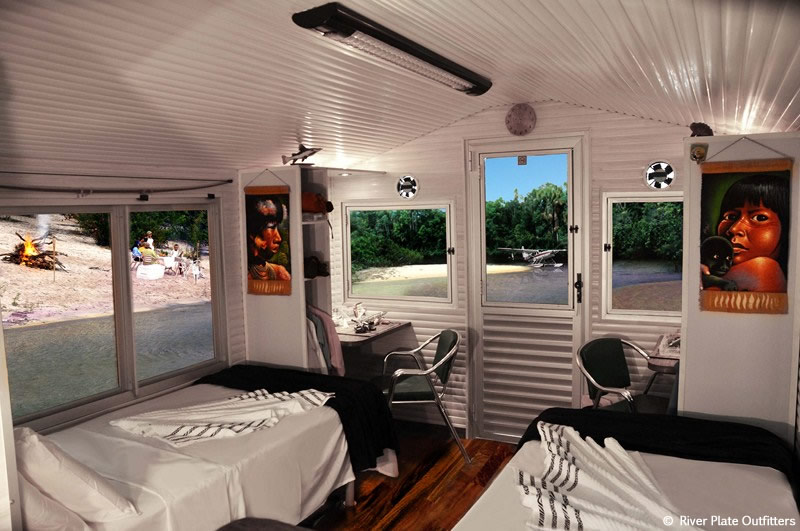 River Plate's Fly-In Floating Cabins are the ultimate solution for optimizing shallow drafting mobility. Fish in the wild and exotic Amazon River in style with comfort and luxury.
The infrastructural aspect that distinguishes our Amazon Peacock Bass fishing trips is our truly unique and highly mobile, deluxe, air conditioned Fly-In Floating Cabins, introduced in 1996, providing unprecedented level of services, facilities, comfort and safety.
Undependable water levels and over-fishing are chronic problems with fixed-base operations. Many land-based lodges are situated in exclusive private-water areas but they can neither move to seek out optimal water levels nor move far away enough from their central location to reach unfished waters. Our Fly-In Floating Cabins, however, move on an almost daily basis to unfished river segments, staying overnight along Caribbean-like white sand beaches.