FR: August 26-September 2, 2023: Week 9
Big ones incoming! Staying paid off!
736 Peacocks boated by 8 anglers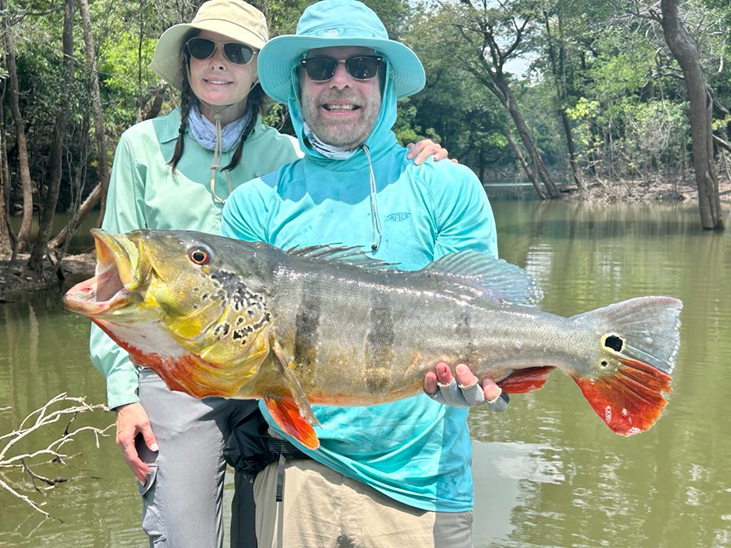 9th week fishing the Amazon and our plan to stay on the Matupiri paid off. This time it was the Brock family together with 3 US anglers that had the opportunity to fish these exclusive waters. Guests had a blast, boating some high-quality fish; a few 18s and 19s. But the highlight was the 20-pounder caught on the 4th day which made for a hard beast to reel in. It was measured at 79cm. This week was all about quality fish rather than numbers; average size of fish increased considerably.

Weather: Sunny days with some cloud cover. We experienced a few short showers but that isn't keeping the water level from decreasing. Our South West Zone forecasts good weather with some chances of rain.

Groups: 1

Anglers: 8

Peacock Bass Count: 736*

Biggest: 20lbs

Over 8lbs: 158

*Other less aggressive tropical species were left out of the fishing tally.
---
3-Month Rain Anomaly Forecast In Our Four Fishing Dry Zones
(Valid for September-October-November)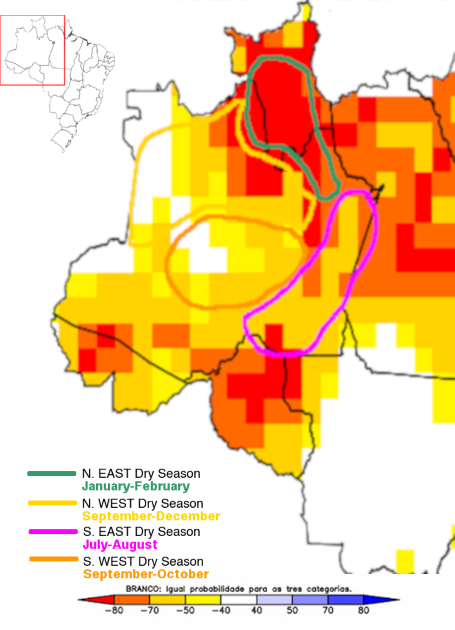 Source: CPTEC/INPE, Brazil
---
---
---
---