FR: July 29-August 5, 2023: Week 6
Big boys caught!
1,302 Peacocks boated by 8 anglers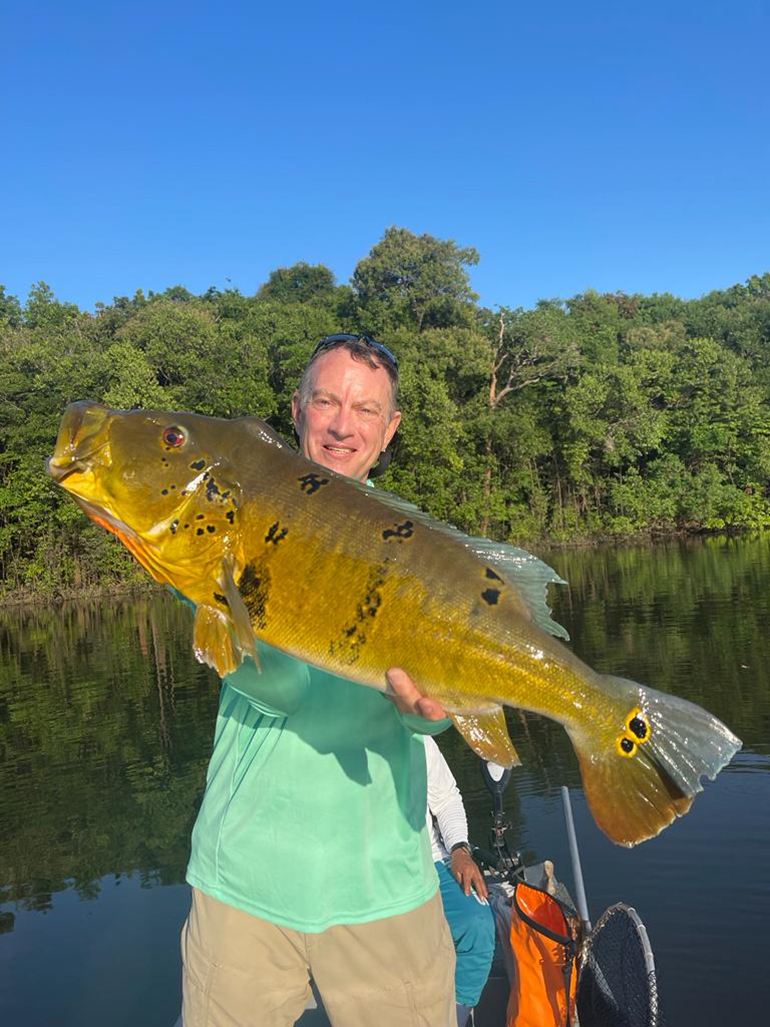 Our 6th week on the Marmelos paid off with a higher size average than last week. The Wegers and the Devine family had a great time on the water, boating a few 15s and 16s.

Biggest one of the week was weighed at 17 pounds, caught by the Devines.

Subsurface was the way to go this week, with spoons and jigs doing a better job than diving minnows.

Weather: Sun shines bright and waters keep receding at a slow pace of 1-2 inches per day. Our South East Zone forecasts show nothing but sunny days, perfect for some sight fishing.

Groups: 1

Anglers: 8

Peacock Bass Count: 1,302*

Biggest: 17lbs

Over 8lbs: 36

*Other less aggressive tropical species were left out of the fishing tally.

---
3-Month Rain Anomaly Forecast In Our Four Fishing Dry Zones
(Valid for August-September-October)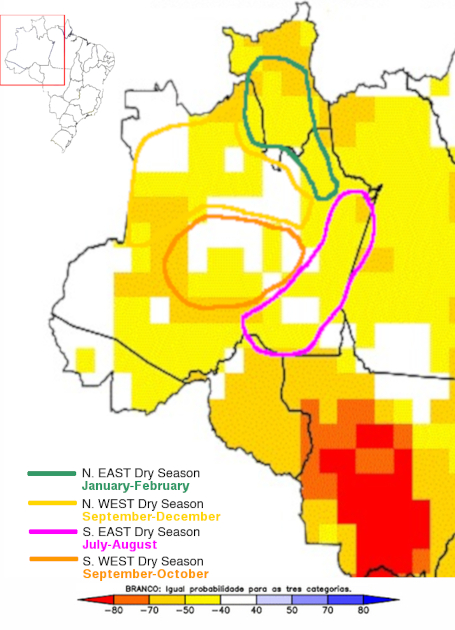 Source: CPTEC/INPE, Brazil
---
---
---
---