Mid-Week Fishing Report: Dec. 15 – 17, 2018 (2 ½ days)
XERUINI FLY-FISHING BLISS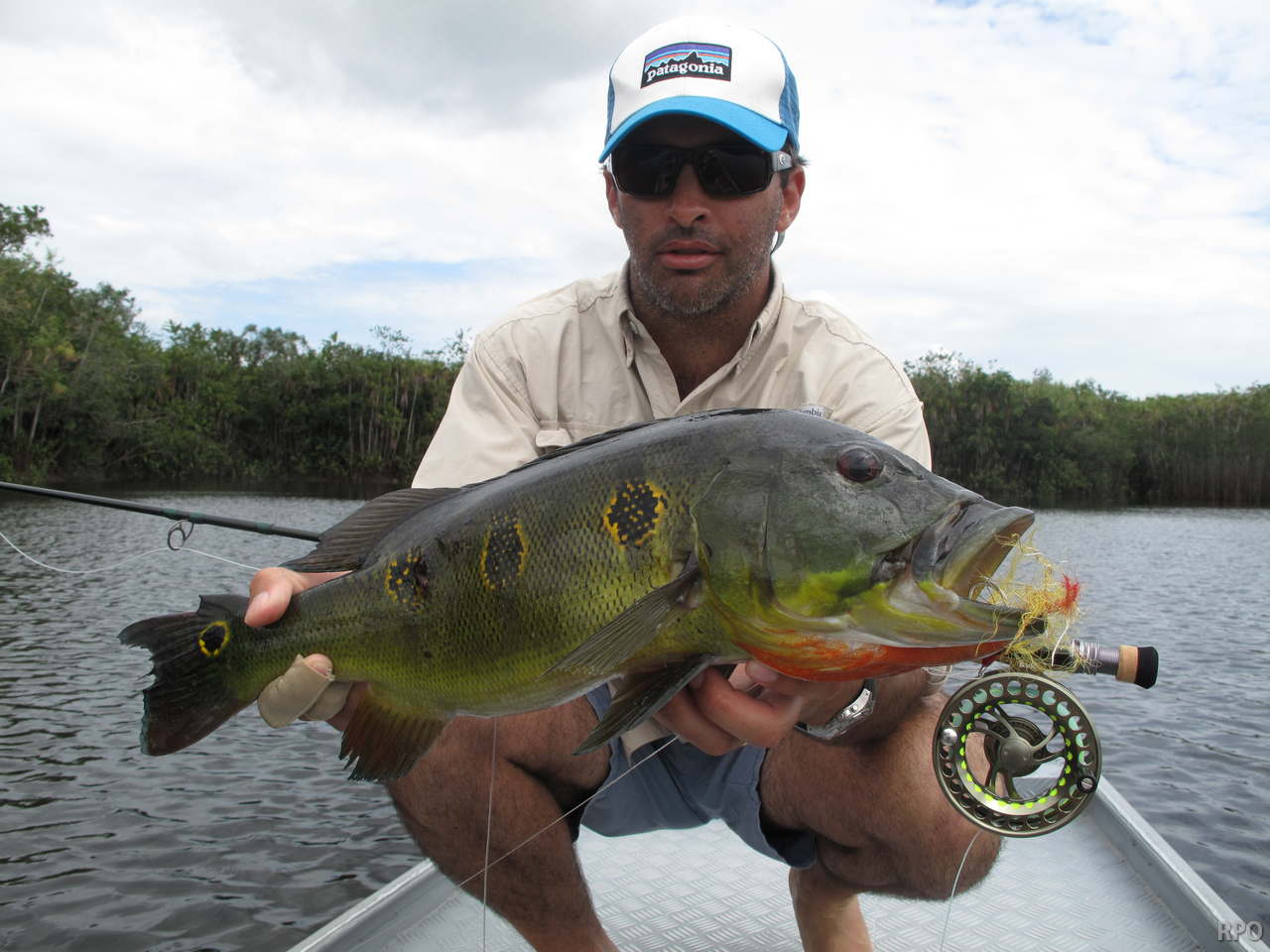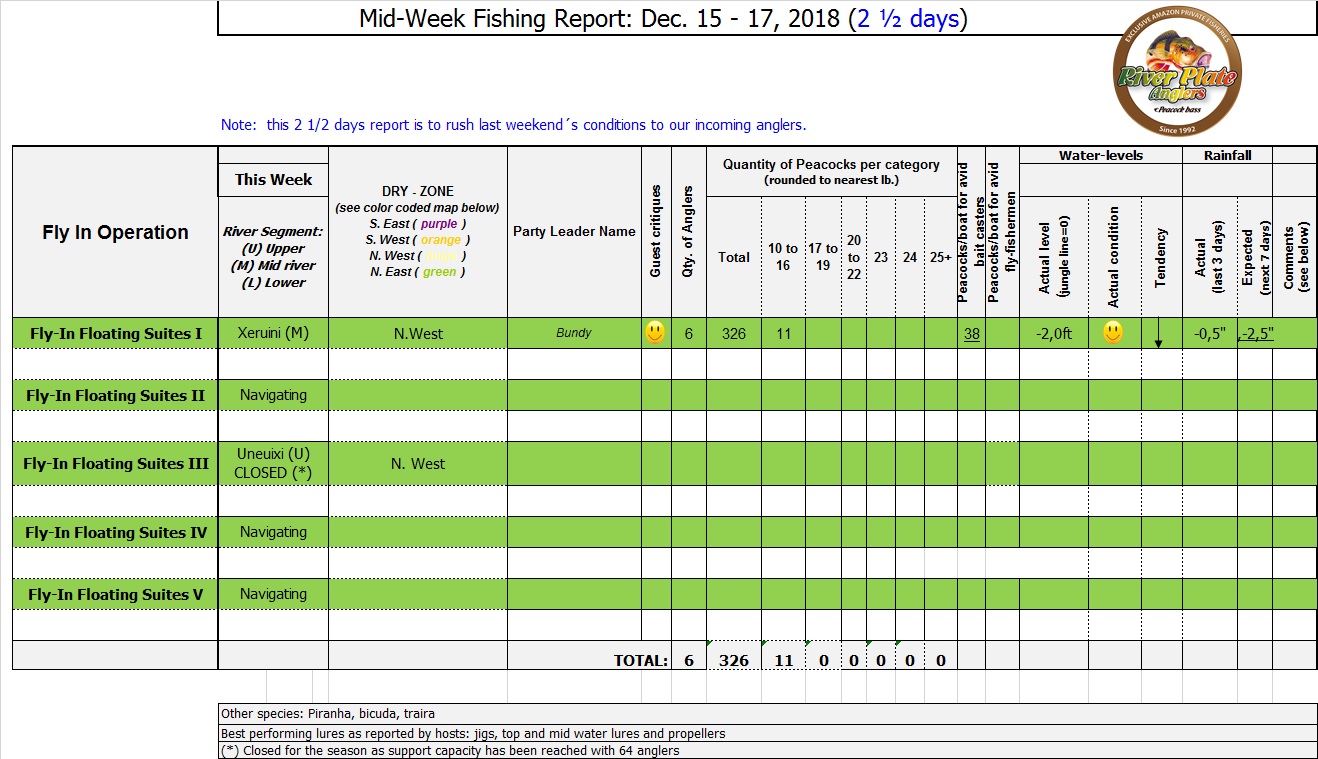 Week end´s tally (2 ½ days):
Note: this 2 1/2 days report is to rush last weekend's conditions to our incoming anglers.
Kabori fishery in Dry-Zone N.West – The Bundy group of 6 anglers arrived on Saturday  landing 288 peacock bass in just 2 1/2 days. Largest peacock bass weighed 16lbs. and best performing lures are propellers and top water lures. Last week the Hixon group with some keen fly-fishermen landed over 800 peacock bass the largest of which exceeded the 18lbs. mark.
NOTE:  The other 4 Floating-Suites camps are navigating to their future destinations after the Christmas recess, at the Jufaris, Itapara, Kabori fisheries, while subject to the programmed mid-season refresh and maintenance process (generators, motors, tackle, linens, etc.).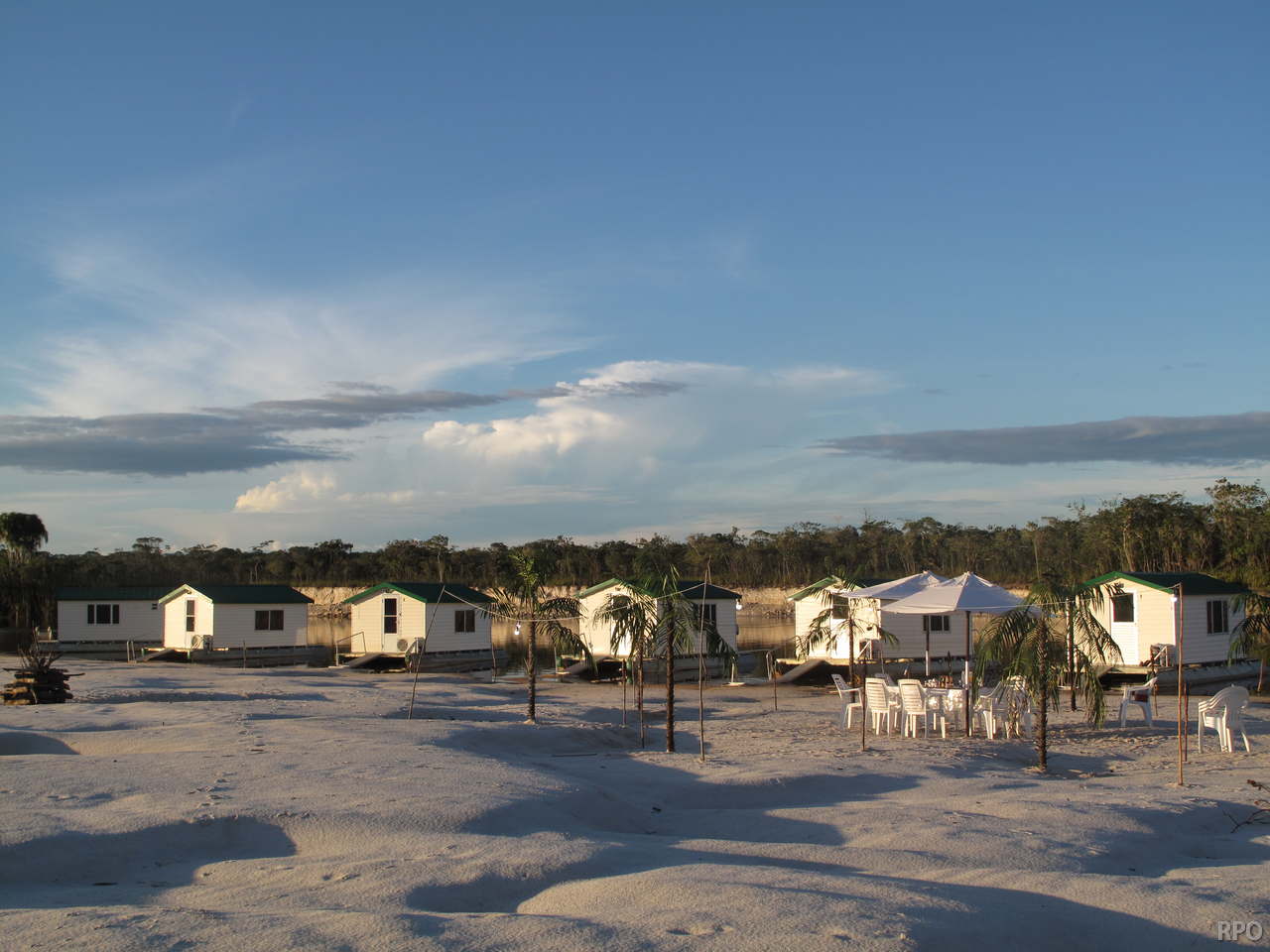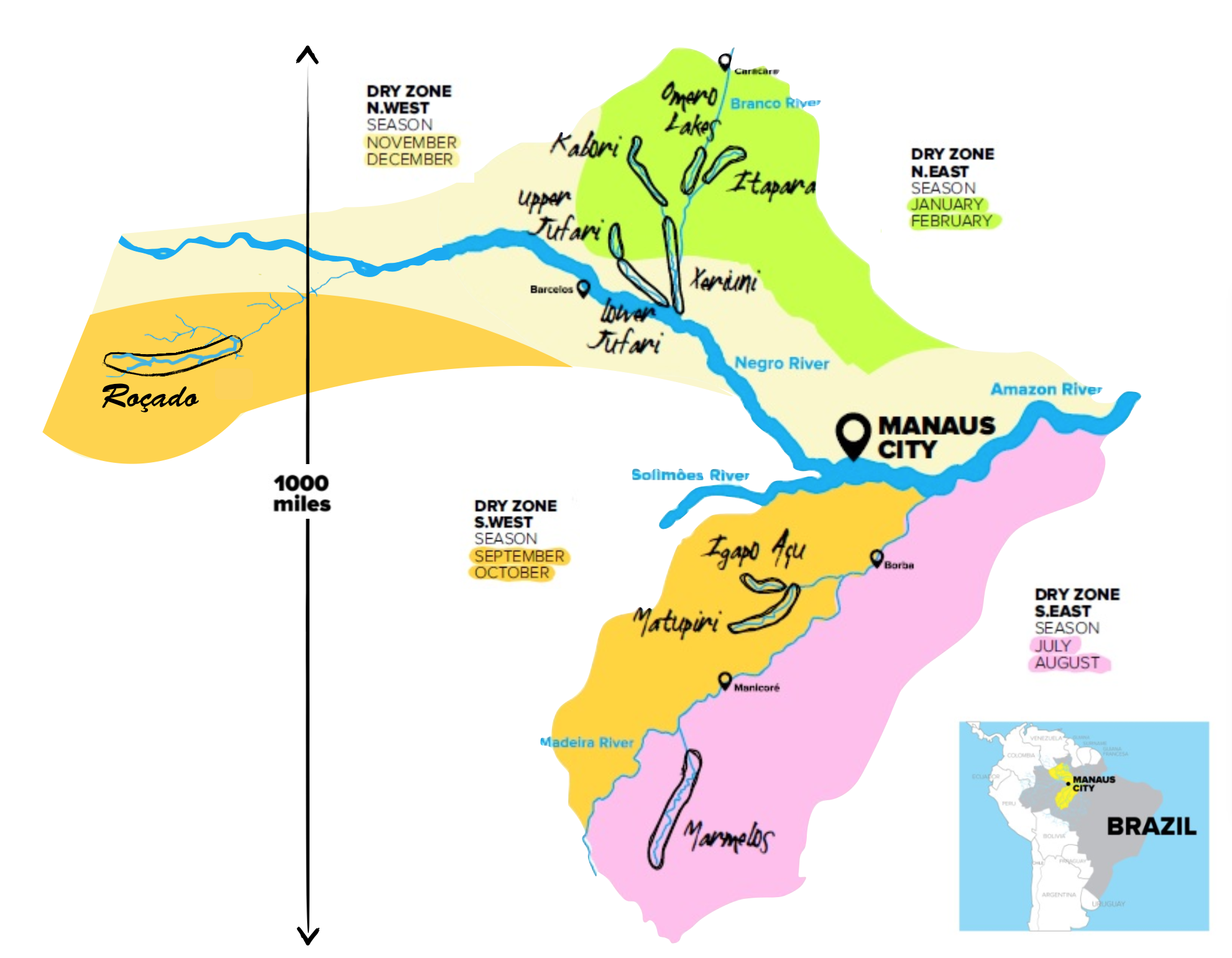 ---
Today´s Average Water Levels:
in Dry-Zone N. West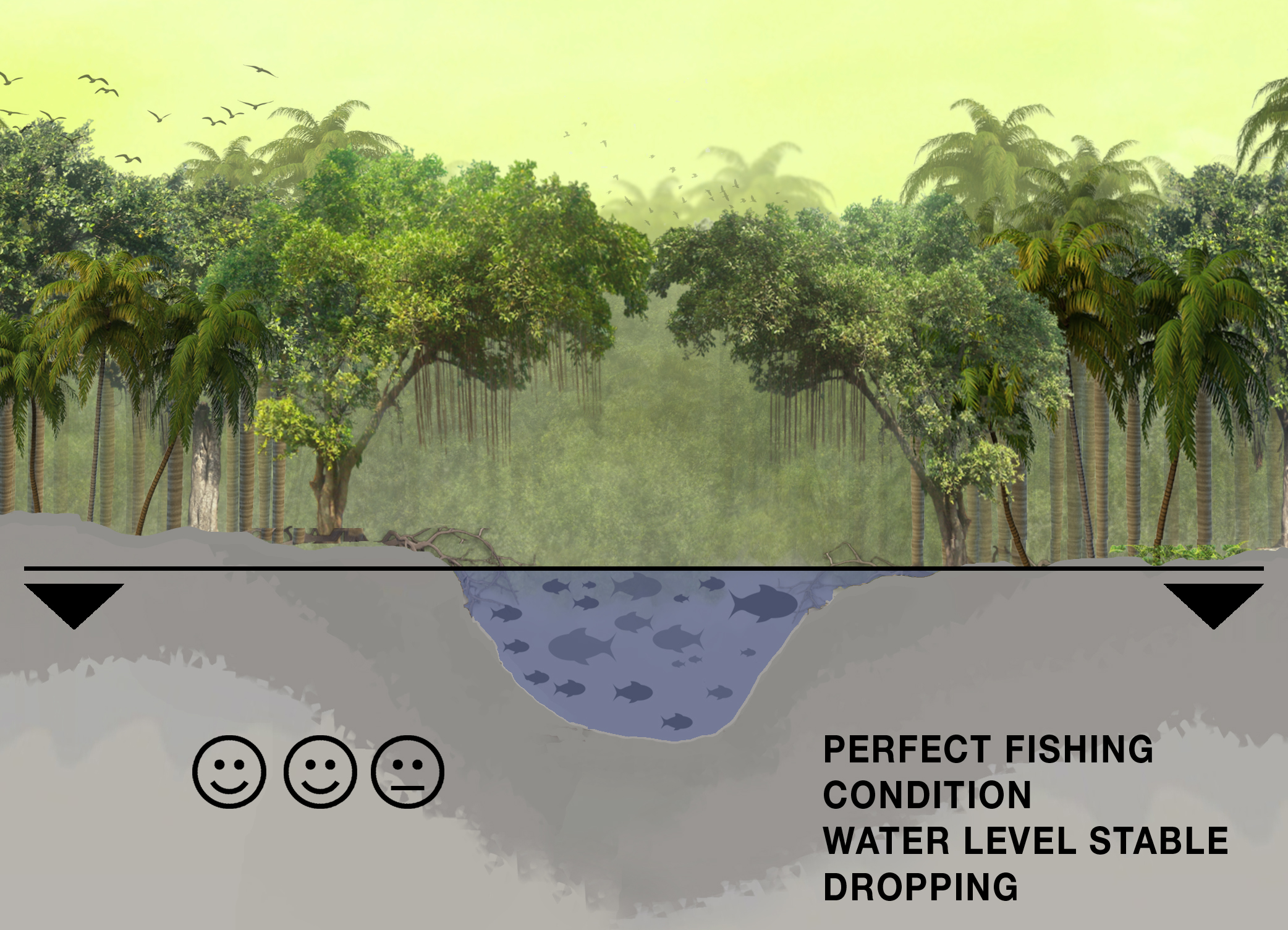 Guess work
Water levels stabilized and slightly dropping in our fisheries in the Dry-Zone N.West.  All fisheries are expected to maintain good fishing conditions in the coming weeks.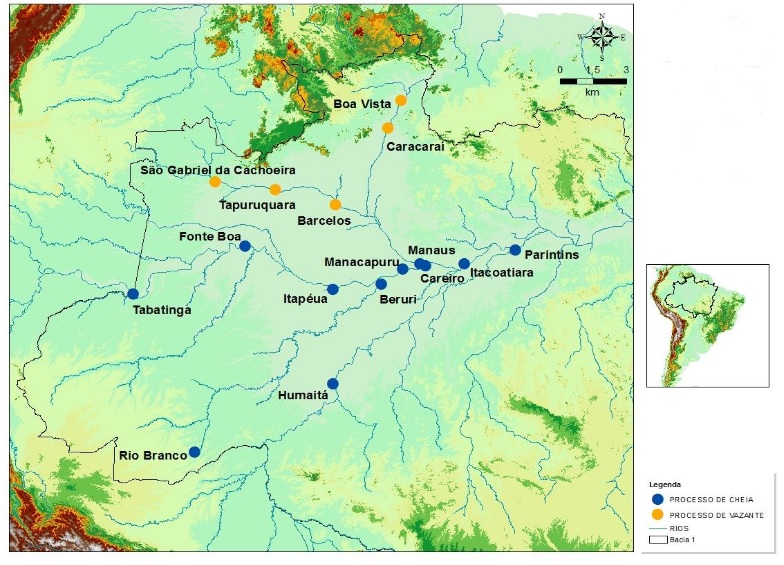 Blue dots represent water level monitoring stations where levels are rising and yellow dots where levels are dropping. Our area of interest is between Barcelos and Caracarai.

Normal tropical rainstorms not implying any significant rainfall for the rest of the week expected at the Barcelos area.
---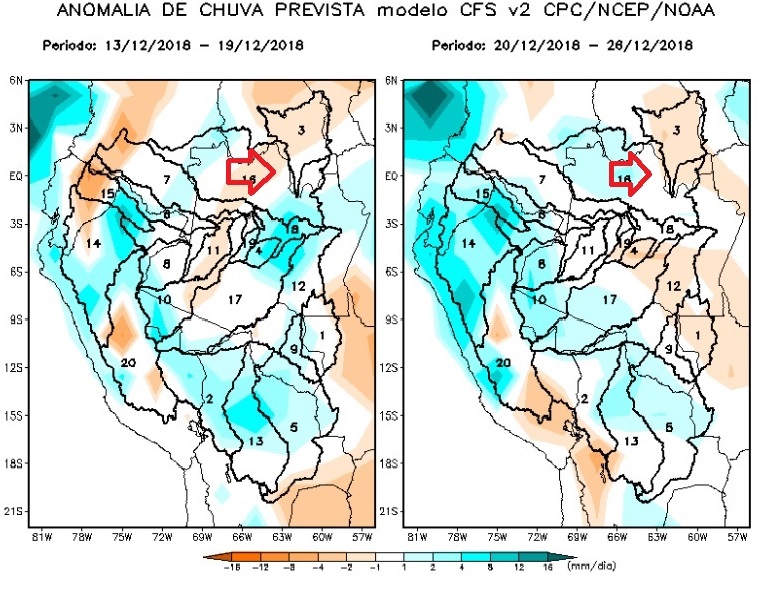 Our area of interest forecast shows no significant rain episodes in the coming fortnight, thus the dropping water level tendency is expected to continue.
---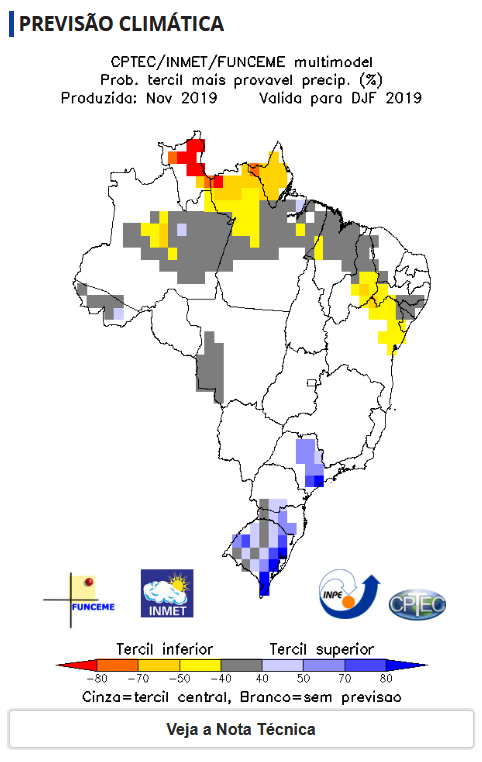 Rainfall forecast for the trimester shows a mild El Niño impact in the area with a water level drop for the coming months.
---
---
Gallery