Mid-Week Fishing Report: February 17 – 19 , 2018 (2 ½ days)
Gradually bringing closure to a great season.
The entire trip was awesome. I hesitate to mark this off my bucket list because feel the true need to return. The entire staff provided extraordinary and personal service. You could tell that they enjoy what they are doing and strive to pass along the greatest experience.

Alejandro was the most amazing host and the stories he could tell kept us entertained every evening. The guides were top notch with incredible boat handling skills. A special thanks to our guide Manuel for putting us on the big fish. I hooked four consecutive fish over 10 lbs by simply following his directions on one magical day.
Thanks, Keith Sherman – Feb 2018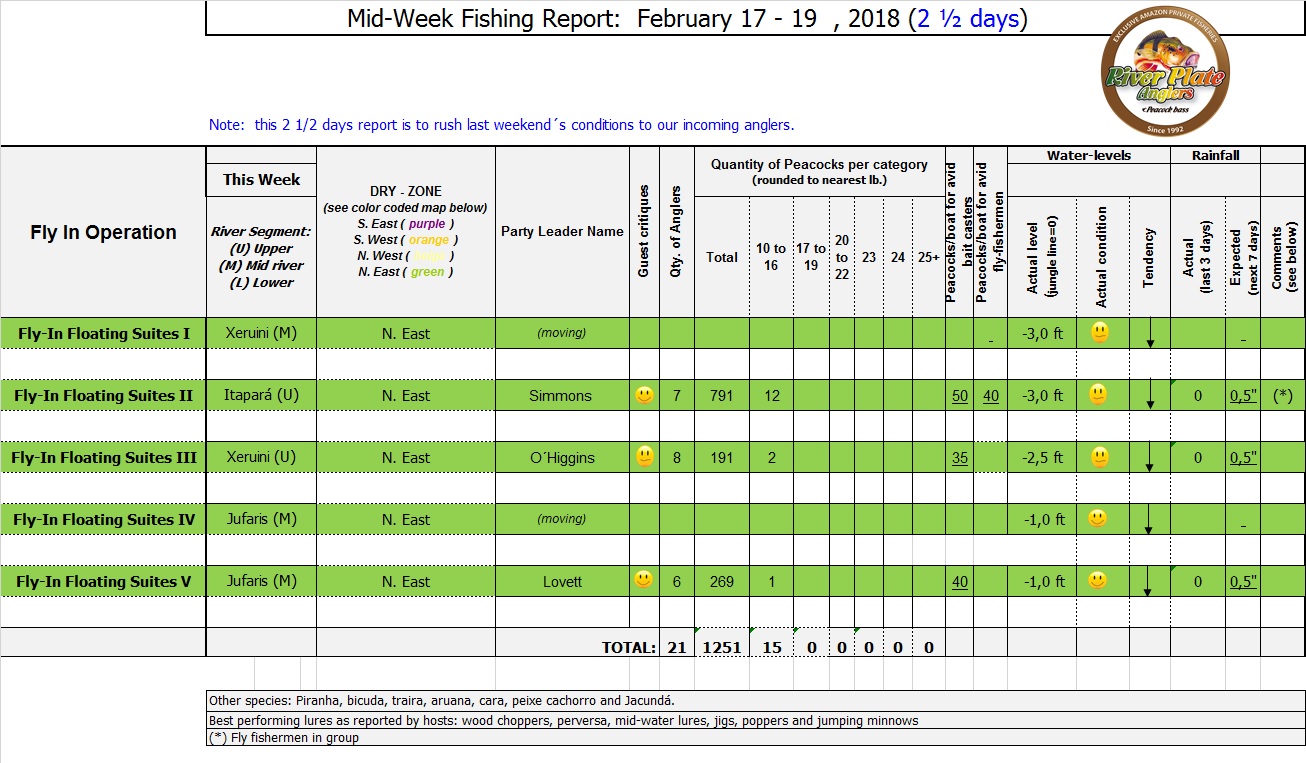 Sustainability is a major priority embedded in our preservation community based management program .The season is coming to an end , and we are  slowly moving out of our private fisheries maintaining stress levels within the  planned maximum of 1.5 mile / angler / season. Once we move out, river communities will police these waters in order to preserve these fantastic areas for the seasons to come.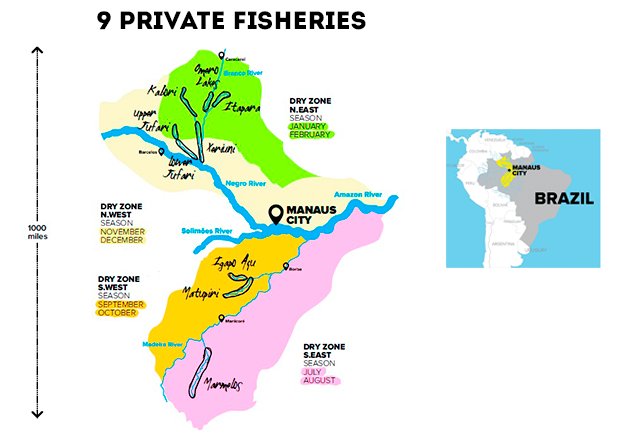 ---
We have highlighted in red below the  latest news
Water levels are high, closed for the season, which is normal for this time of the year.
Water levels are high,  closed for the season, which is normal for this time of the year.
(beige in map above) Dry-Zone N.West
Water levels are about 3.0 ft. above jungle level and rising which is not normal for this time of the year. The Negro influence is being felt in the lower sectors of the Xeruini and Jufaris.
Water levels in many areas are now too low. They are  under the influence of the above  normal Branco basin receding cycle. Therefore, our Floating-suites are navigating  towards the middle part of the rivers with higher  waters levels and better  trophy peacock bass fishing conditions. This dry  tendency is expected to continue in the coming days where no significant rain episodes are forecasted in the Branco basin.
HEADWATERS SITUATION DIAGRAM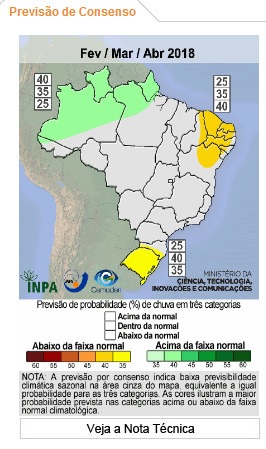 NOTE that the green area at the North affecting the Amazon basin and our fisheries is now lighter, this makes us believe that it might have a positive influence (70%) in our fisheries, averting extreme low water levels for the rest of the season.
---
---
---
---
Last weeks Gallery