Mid-Week Fishing Report: July 15 -17, 2017 (2 1/2 days)
SEASON 2017 / 2018 IS NOW OFFICIALLY OPEN
Last Saturday we have received our first anglers for this Season in our Marmelos Indian Reserve, a River Plate private fishery
Number of landed fish on the Marmelo´s continues up to its high standards . Yesterday, one  boat with two anglers  landed 183 peacock bass of which one was 16lbs , two were 15 lbs ,and many over 12 lbs. They also caught Tambaqui, Carás, Piranhas. The best performing lures were topwater lures, and for fly fishermen large Mickey-fins color streamers.
The Floating Suites are positioned in Dry-Zone S.East  with  perfect weather conditions for the rest of the week (see below forecast for Manicoré).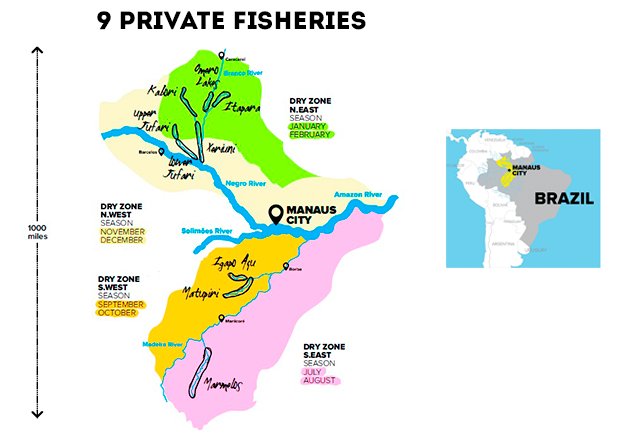 ---
WATER LEVEL FORECAST – (AMAZON BASIN 4 DRY REGIONS)
Dry-Zone S.East  RIVERS: MARMELOS  (see map at the top). Is now open for peacock bass fishing. Water levels are a bit high but descending at a good rate (see diagrams below). Weather forecast is perfect. Fishing conditions for peacock bass are expected to continue improving, reaching ideal conditions in the next 10 to 15 days. The 3 month weather forecast for the region issued by the Brazilian CPTEC (http://clima1.cptec.inpe.br/) confirms that we should expect a season with a normal water cycle, with almost no impact from El Niño or La Niña.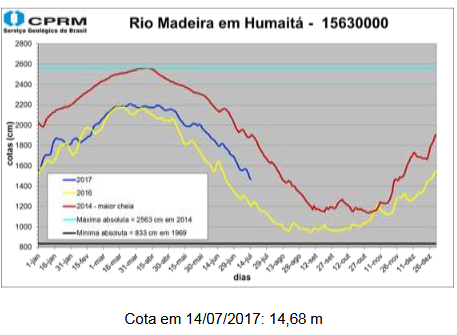 ---

---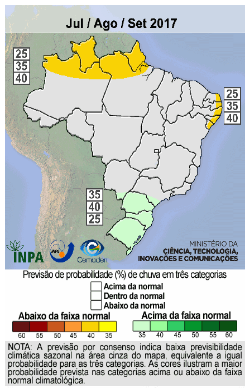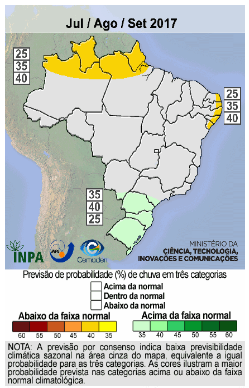 ---
Dry-Zone S.West  RIVERS: MATUPIRI, IGAPO ACU (see map at the top).
---
Dry-Zone N.West RIVERS: JUFARI, XERUINI (see map at the top).
---
Dry-Zone N.East  RIVERS: KABORI, ITAPARA (see map at the top).
All other Regions have high water levels and are not yet open for this 2017 – 2018 season.
This illustrates de importance of mobility within these 4 distinct Dry Zone areas.

Gallery