Mid-Week Fishing report: July 22 – 24, 2017 (2 1/2 days)
PERFECT FISHING CONDITIONS AT THE MARMELOS RIVER PRIVATE FISHERY
Last week the number of landed peacock bass on the Marmelo´s was 1.035, with the largest one weighing 16 lbs, by our first three anglers in the season. This week´s group landed in two and a half days, a very promising average of 72 peacock bass per angler, of which an average of 12 exceeded the 10 lbs mark, and, the largest of which weighed over 17 lbs..They also caught Tambaqui, Jacundas, bicudas, Piranhas. The best performing lures were topwater lures, jump minnow, and for fly fishermen large Mickey-fins color streamers. They are enjoying almost perfect water levels.
The Floating Suites are positioned in Dry-Zone S.East  with  perfect weather conditions for the rest of the week (see below forecast for Manicoré).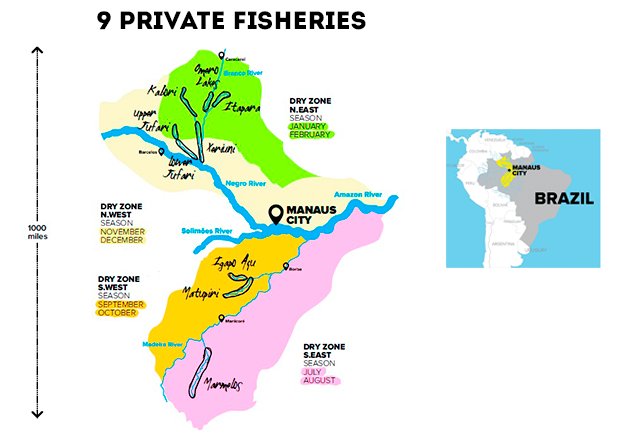 ---
WATER LEVEL FORECAST – (AMAZON BASIN 4 DRY REGIONS)
Dry-Zone S.East  RIVERS: MARMELOS  (see map at the top). Open for peacock bass fishing. Water levels have decended since last week and are almost perfect (see diagrams below). Weather forecast is perfect. Fishing conditions for peacock bass are expected to continue improving, reaching ideal conditions in the next 3 to 8 days. The 3 month weather forecast for the region issued by the Brazilian CPTEC (http://clima1.cptec.inpe.br/) confirms that we should expect a season with a normal water cycle, with almost no impact from El Niño or La Niña.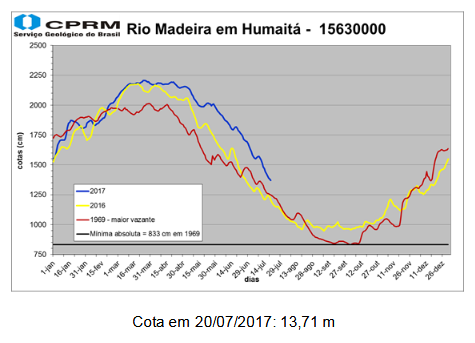 ---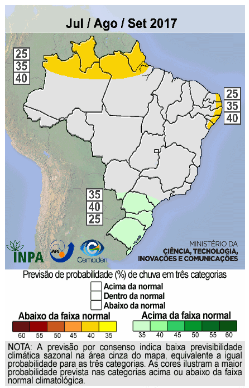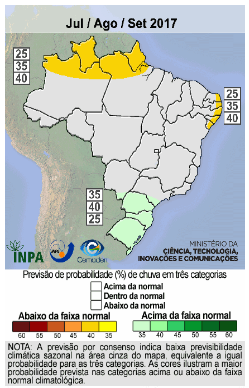 ---
Dry-Zone S.West RIVERS: MATUPIRI, IGAPO ACU (see map at the top).
---
Dry-Zone N.West  RIVERS: JUFARI, XERUINI (see map at the top).
---
Dry-Zone N.East RIVERS: KABORI, ITAPARA (see map at the top).
Gallery