Mid-Week Fishing Report: Jun. 29 – Jul. 01, 2019 (2 ½ days)
Week end´s tally (2 ½ days):
Note: this 2 1/2 days report is to rush last weekend's conditions to our incoming anglers.
Marmelos fishery in Dry-Zone S. East -:    The Fischer group of 8 anglers arrived last Saturday and although the water levels are a bit high they had a good start with the largest one weighing 15lbs. Weather forecast looks good for the coming days, water levels on this fishery keep dropping.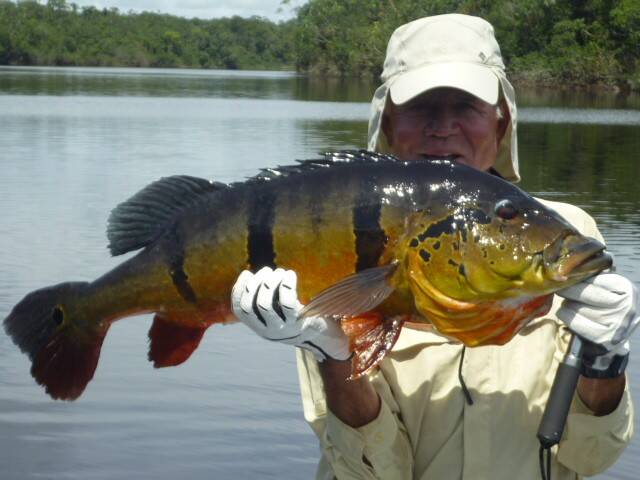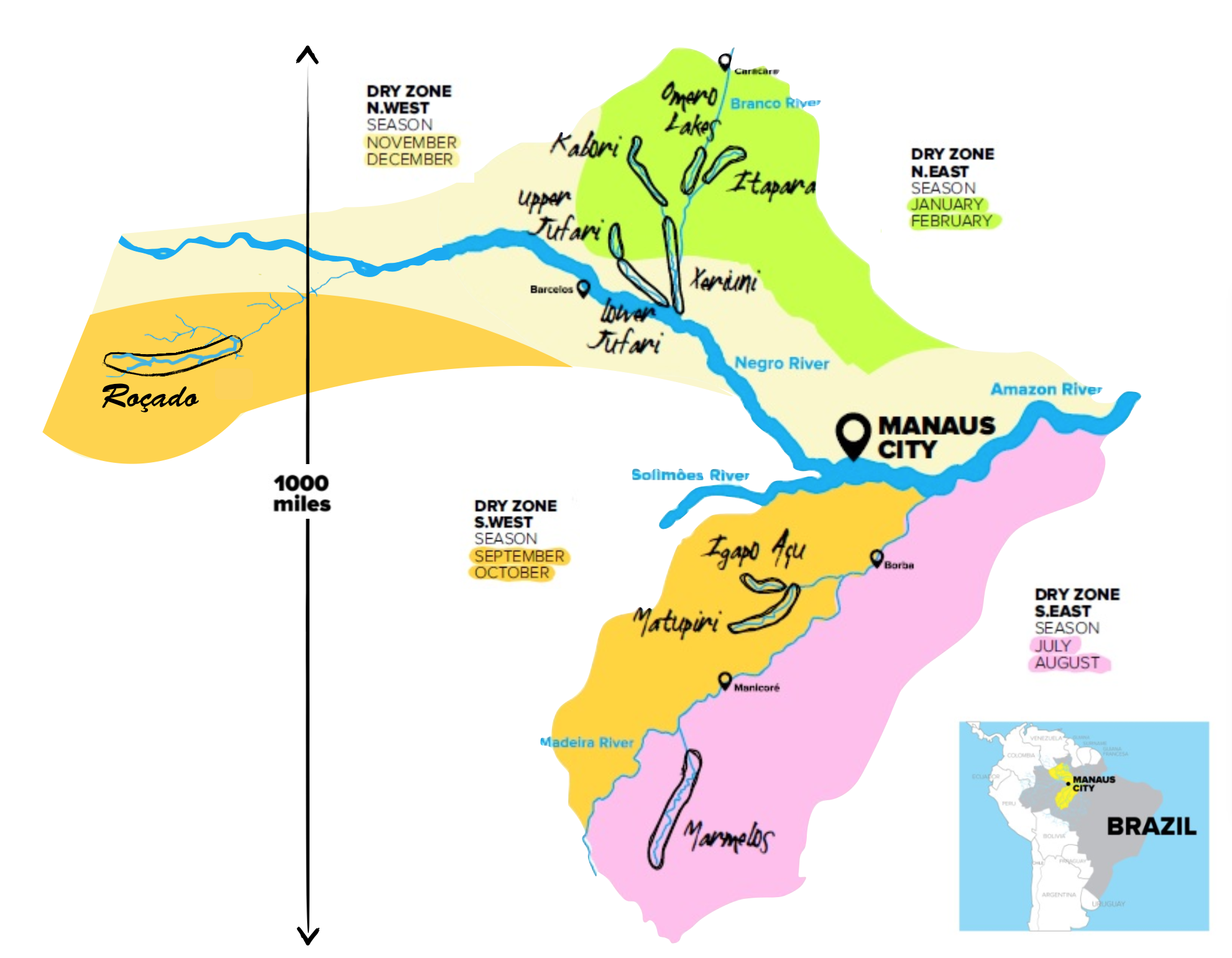 ---
Today´s Average Water Levels:
in Dry-Zone N. East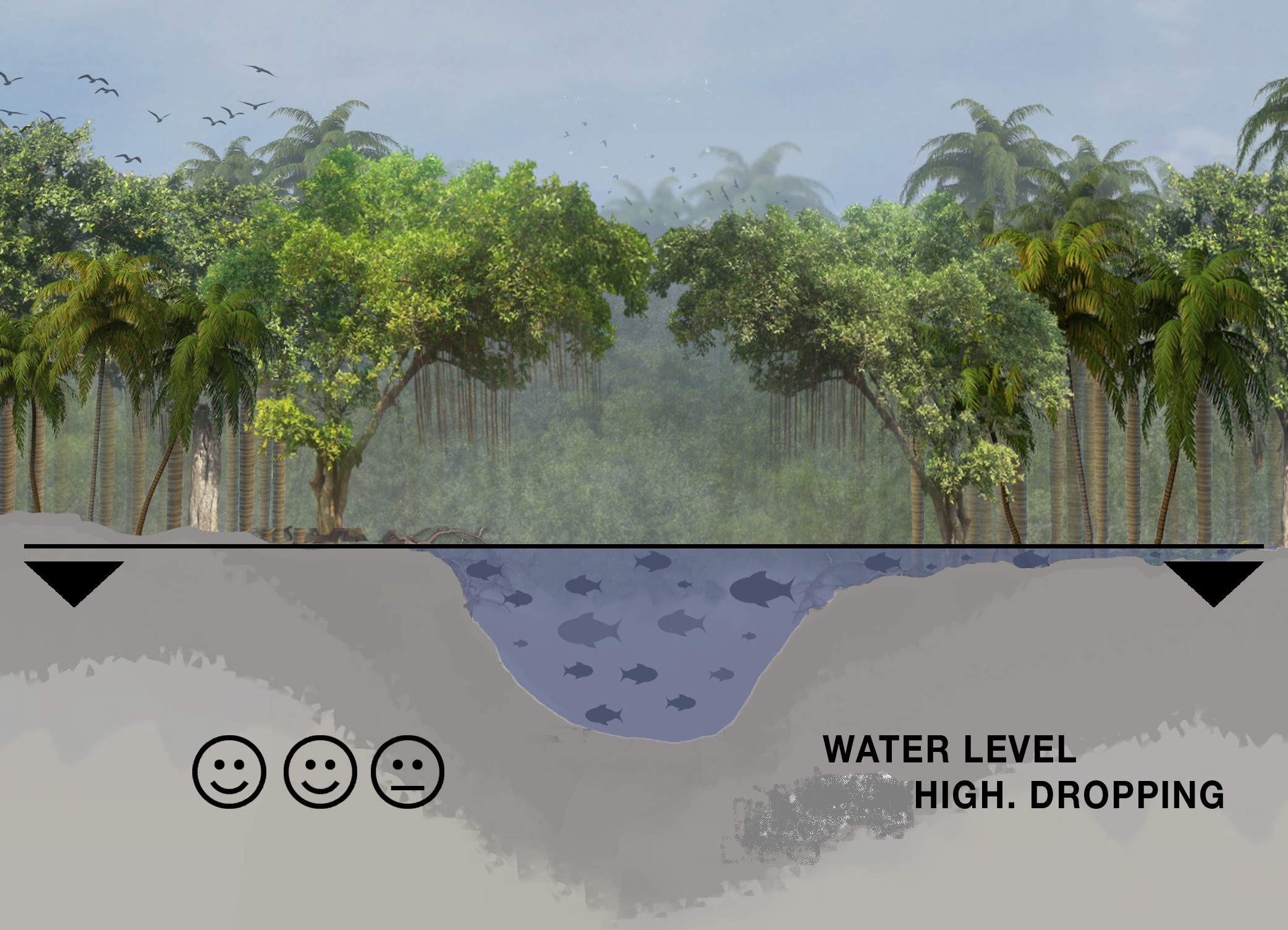 Marmelos river
Guess work
Water levels are slowly dropping in our fisheries in the Dry-Zone S.East. The Marmelos river is above 1 ft in the Upper lagoons, but has drained almost to the perfect level in the headwaters. Tendency is expected to continue in the coming days with a positive weather forecast.

---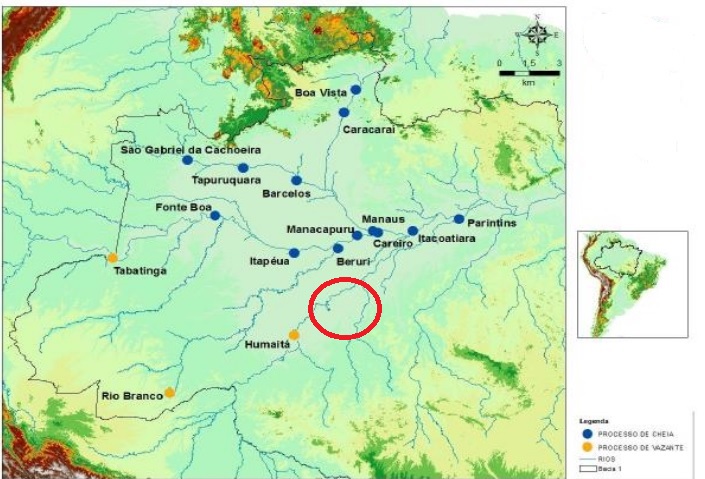 Blue dots represent water level monitoring stations where levels are rising and yellow dots where levels are dropping. Our area of interest is near Humaitá.
———————————————————————————————————————————————————————————————————————————————————————–
---

Above the rainfall forecast for Manicoré in the area of influence of the Marmelos river confirming that the dropping tendency continues in the coming days.
---
Find below the quarterly rainfall for Jul, Aug, Sep. showing that we should not expect any abnormal rainfall, in our area of interest.. A mild El Niño impact is expected on this regard.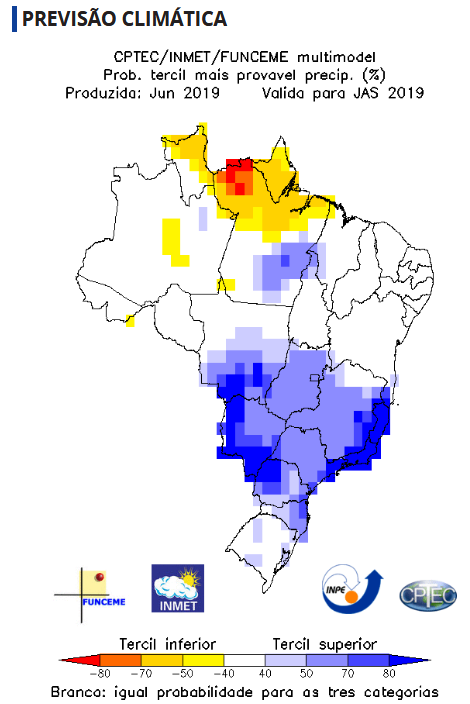 ---
Water level measurements at the Humaitá station are within the historical parameters (see below)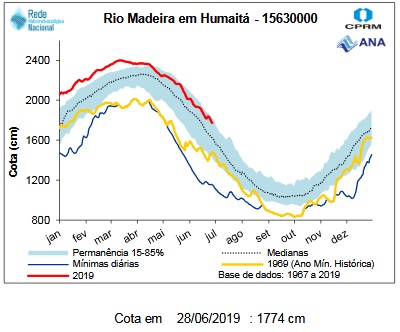 Note: red line are 2019 water levels, the light blue strip is the 15 to 85% probability, the dotted line is the median and the yellow line is the historic minimum.
Gallery