MID-WEEK FISHING REPORT: SEPT.30 – OCT.02, 2017 (2 1/2 DAYS)
PERFECT WATER LEVELS AT OUR MATUPIRI PRIVATE FISHERY
19lbs. was the trophy mark left by last week´s group. This weekend arriving anglers have endured some heavy rain episodes, nonetheless most avid anglers landed 100 peacock bass per boat per day. Our anglers are at Floating Suites positioned in Dry-Zone S.West on the Matupiri, Igapo acu Indian Reservation (see below) with optimal water levels and good weather forecasts (see below). Other species in the catch: piranhas, cachorras, bicudas, and the best performing lures reported are: Yuzuri, wood-choppers and jigs.
Dry-Zone S.East is now closed as Dry-Zones N.East . We are navigating with 3 Floating -Suites to Dry-Zone N.West Two operations will be placed at our private Jufaris ,and Jurubaxi Rivers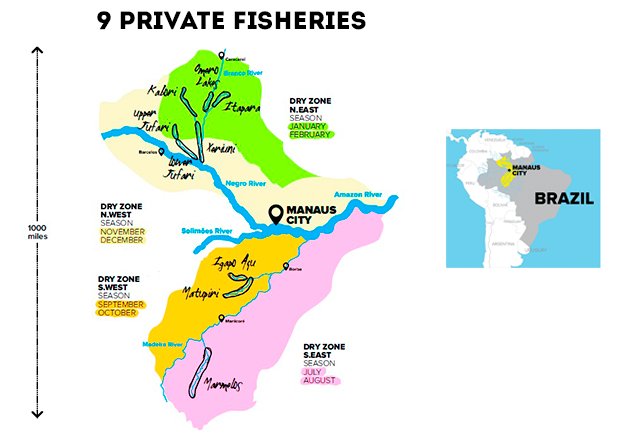 ---
Dry-zone S.West
RIVERS: MATUPIRI, IGAPO ACU (see map at the top).
Water levels on the Madeira River, the drainage of Matupiri and Igapo Acu, are stable now(see graphic water level below). This fact, along with the weather forecast, imply that peacock bass fishing conditions will continue to be excellent. Some minor rain episodes are expected towards the weekend. See weather forecast for Borba below which is in the same Dry-zone.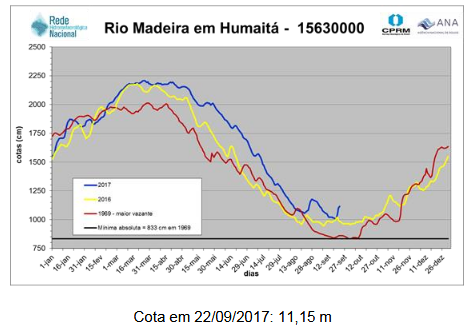 Water level chart for the Madeira River which is in the same basin as the Matipiri, where the blue line represents actual levels, the yellow line represents last year´s extremely low levels, and the red line historical extreme water levels.
---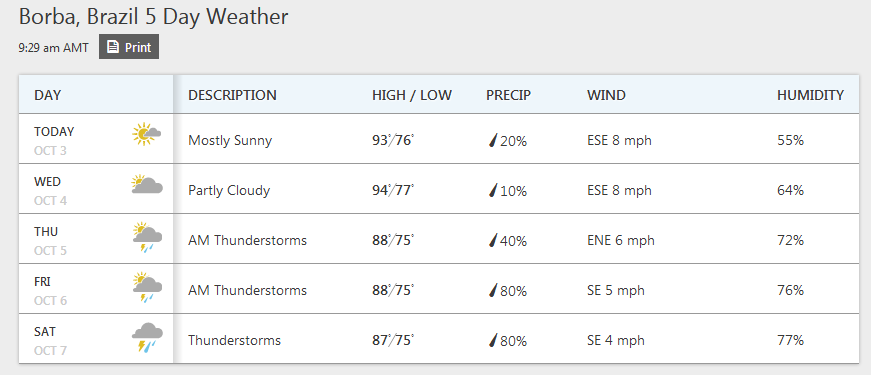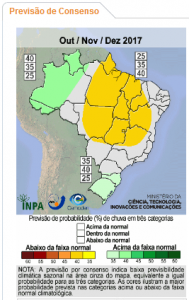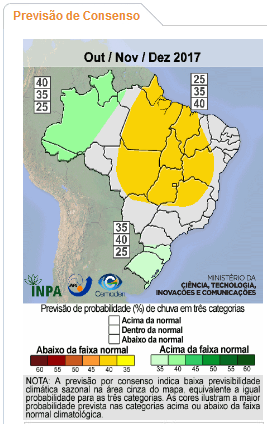 The above diagram depicts the rainfall probability for the next three months. The light green zone in the North forecasts a probability of about 35% that the rainfall will be above the historical mean. Therefore, the dry water cycle is expected to develop almost normal in the coming months in the North of Manaus (Dry-Zones N.West and N.East).
---
---
---
Gallery