Single Occupancy
2018-2019 FISHING SEASON SINGLE OCCUPANCY SAFARI CABINS FEATURING
QUEEN BEDS ON OUR EXCLUSIVE ENTRY WATERS!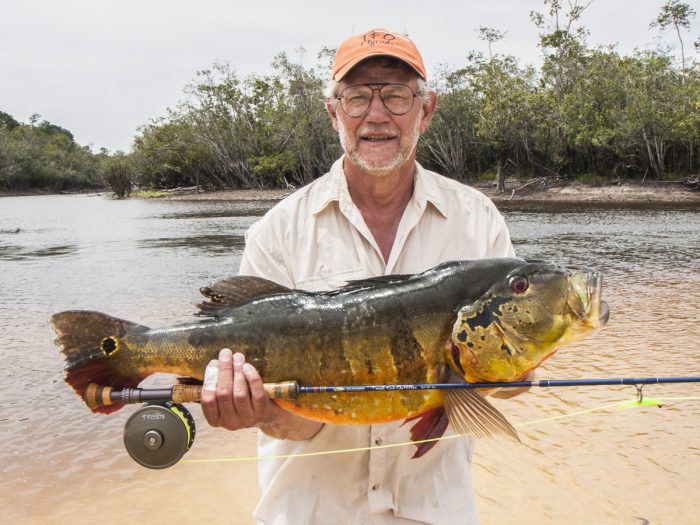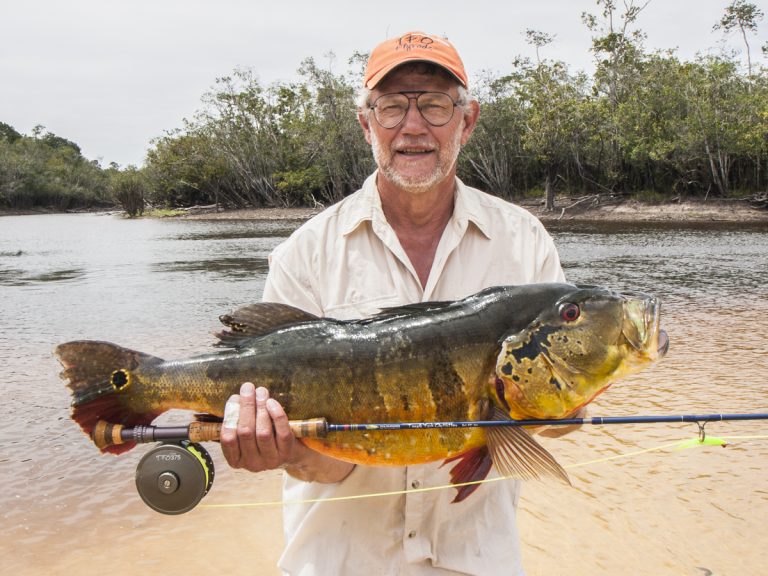 River Plate Anglers in conjunction with Jim Kern of The Emu Outfitting Co. is offering a new concept in trophy Peacock Bass fishing on our exclusive entry waters on the tributaries of the upper Rio Negro and Rio Branco in Brazil's Amazon. This floating mobile Safari Camp will feature 6 single occupancy, air-conditioned cabins each featuring a queen size bed as well as single occupancy hotel rooms in Manaus for 6 single anglers or 3 – 4 couples/week from October through early March. This new Safari Camp concept will allow anglers who desire single room accommodations, the added room and privacy a private cabin offers, and the added comfort of a queen bed, while experiencing the great remote fishing experience River Plate Anglers has offered since 1992.
The single occupancy Safari Camp will be located on the exclusive entry waters, totaling 1,500 miles of black water tributaries, that allow River Plate to regulate the fishing pressure greatly enhancing the size and numbers of Peacock Bass available to our anglers. It is not unusual for anglers to boat an average of 20 – 30 Peacocks/day per person with fish inthe high teens and 20 lb class being caught. With over 30 mother boats handling 8 – 24 anglers/week operating out of Barcelos fishing the same water for 6 consecutive months, fishing exclusive entry waters with our mobile floating Safari Camps is the only way to experience the great Peacock Bass fishing Brazil's Amazon offered in the 1990's.
---
FISH WITH THE BEST AND GET AWAY FROM THE REST!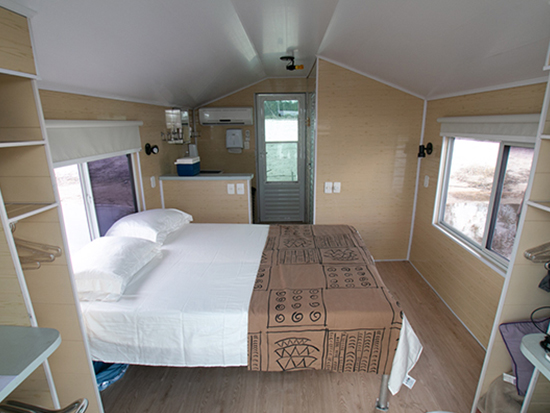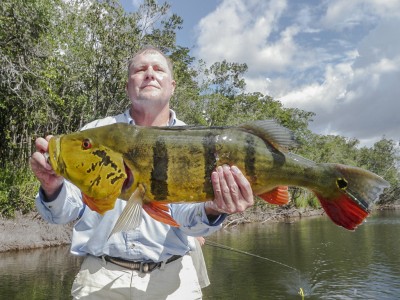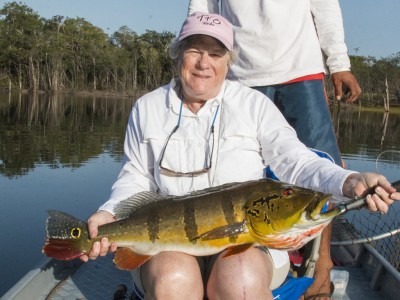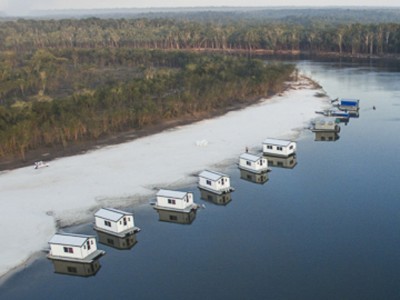 ---
Trip Includes
 Bait casting, spinning & fly rods PLUS ALL LURES & TERMINAL TACKLE!
New 21' custom bass boats accommodating 2 anglers & guide per boat
6 ½ day & customized short week fishing trips
Private occupancy 270 sq ft, air-conditioned mobile floating cabins featuring queen beds with daily maid & laundry service.
Single occupancy hotel rooms in Manaus the first night of the trip
Necessary ground and air charters in Brazil.
Jim Kern, President of the Emu Outfitting Company in Arlington, Texas has fished the Amazon 32 times since 1997 and has managed the American offices of two of the largest mother boat and fixed lodge operations in Brazil's Amazon. After managing a hunting & fishing lodge in Alaska for a number of years, he has teamed up with Luis Brown of River Plate to envision this new concept of the remote single occupancy Safari Camps to offer small groups of anglers the chance to experience the awesome fishing our exclusive entry water concept offers plus the comfort and convenience that our private cabins will offer.
---
For Additional Info Contact us